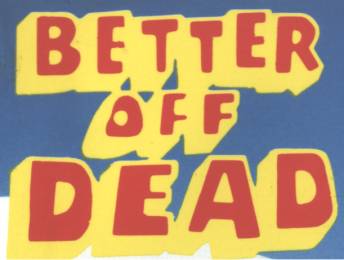 (Savage Steve Holland; 1985)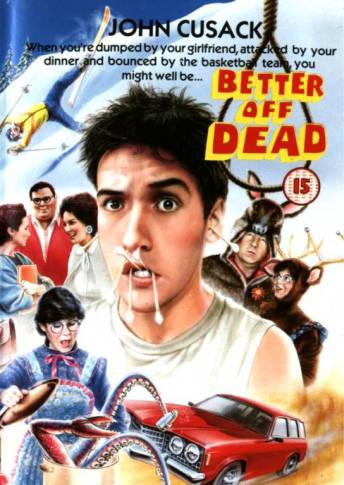 Starring:
John Cusack, Curtis Armstrong, David Ogden Stiers, Diane Franklin and Kim Darby
When luckless Lane Meyer's girlfriend dumps him for the captain of the Glendale High School ski-team, his imagination starts to runs riot, and who could blame him. His mother's a disaster in the kitchen, his kid brother's building killer laser guns in the bedroom, the paper boy is out to get him and his father thinks he's paranoid! With everyone against him, Lane thinks he'd be far better off dead - that is until he goes head over heels for the foreign exchange student next door!
This is a must see!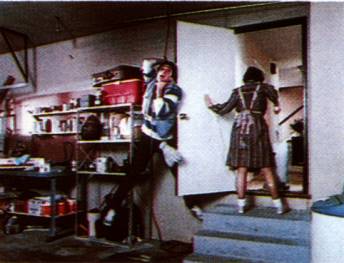 Definitely one of the funniest teen-movies (and one of the most surreal). Everything happens from Lane's point of view. This means that when something goes wrong it is totally exaggerated as that is how you would think of it if it was happening to you. It has everything. Comedy, romance, bungled suicide attempts, action and the fairly impossible to describe dance squence involving burgers and chips!
John Cusack stars as the hapless Lane. A would-be skier and artist who apart from his unusual family, also has to deal with high school, being dumped and car races. Anything that could go wrong seems to. His best friend is a would be drug addict but seems to fail in his desperateness. The fat kid next door is truly obnoxious so you don't mind when the French girl living with him wants to be with Lane. Probably the most intriguing character is Lane's younger brother who manages to manufacture killer laser guns and pick up lots of trashy women even though he doesn't actually have any lines in the entire film! Oh yeah, and the paper boy is the indestructable paper boy from hell! Although this film is quite hard to get hold of you must try! Apart from being one of John Cusack's first leading man roles This film is awsome!!!. Trust me.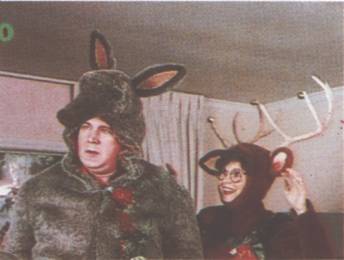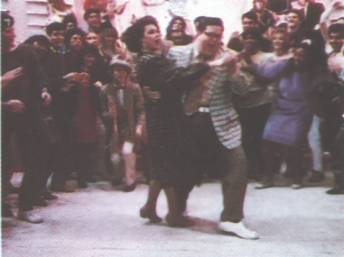 [Main Page]