SIMON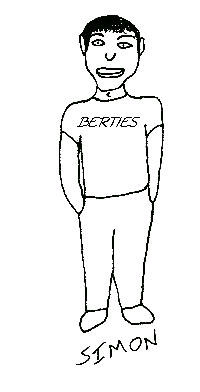 Sayings:
"Let's put on some Jimi!"
"Anyone for Goldeneye?"
This is Simon.
He can be found on the sofa playing Goldeneye and listening to Jimi Hendrix.
Whilst being the king of Goldeneye, he doesn't go out as much as the others but they suspect this is so he can conduct meetings with the towns organised crime bosses. Because despite seeming laid back and friendly when people think about it he does seem strangely evil...
[Character Index] [Previous] [Next] [Home]