PLACEBO MATT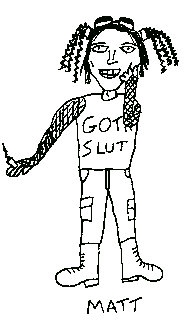 This is Matt. Known to others as Placebo Matt for his likeness to the singer of said band.
Whilst looking all sweet, young and innocent he is the oldest member of the house and has been there the longest. He has but one love in his life - his computer. If thieves broke in he'd rather they took him than his computer.
Matt can usually be found being followed by a gaggle of 14 yr old girls in the clubs he visits or pumping it away on the dance floor.
[Character Index] [Next] [Home]