PAUL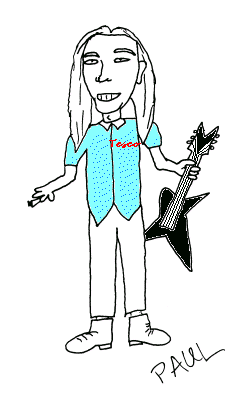 Sayings:
"Lame!"
"Oh, mm, mm, yeah"
"Do you wanna come back to mine for a drink?"
This is Paul.
He comes over to 'The Harrow' fairly regularly, especially when skiving his work.
Generally found accompanying Dave. He seems to be the only one who can withstand Dave's incessant moaning. He can often be found at clubs either moaning at how they are filled with way too young people or trying to pull the not so young ones.
[Character Index] [Previous] [Home]